This Wednesday is the much anticipated second public service-wide innovation fair.
If you're planning on not attending because you haven't registered, don't worry; you don't need to register for many of the activities taking place.
Public servants have been expressing excitement about the human library that will be at this year's innovation fair. The human library is where attendees will be able to 'borrow' a human book and engage in a one-on-one conversation with them to gain a better understanding of that book/person and their story.
Todd Lyons, host of the popular Toddcast series, a show for and about public servants, will be there as a human book: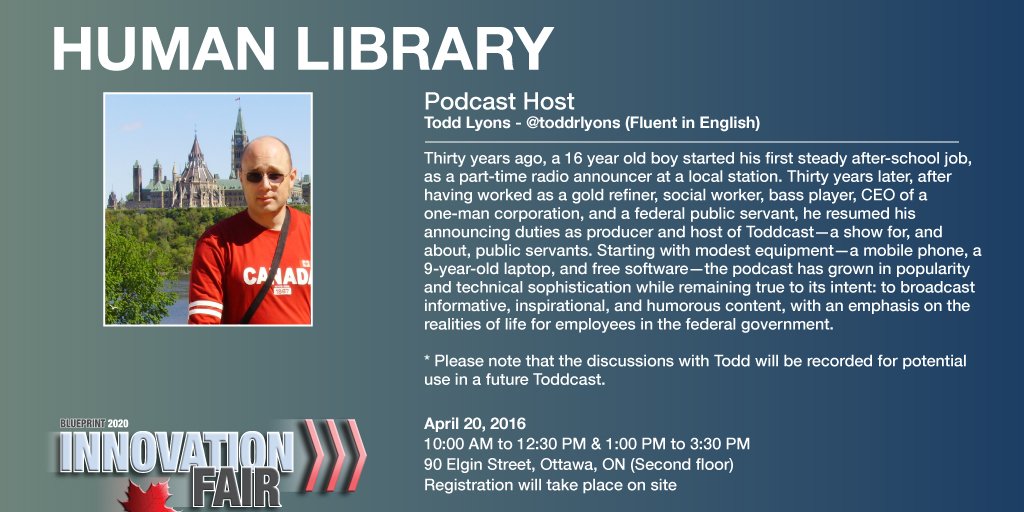 Click to enlarge.
Other books in the human library will include:
Darlene Marion, champion for mental health awareness: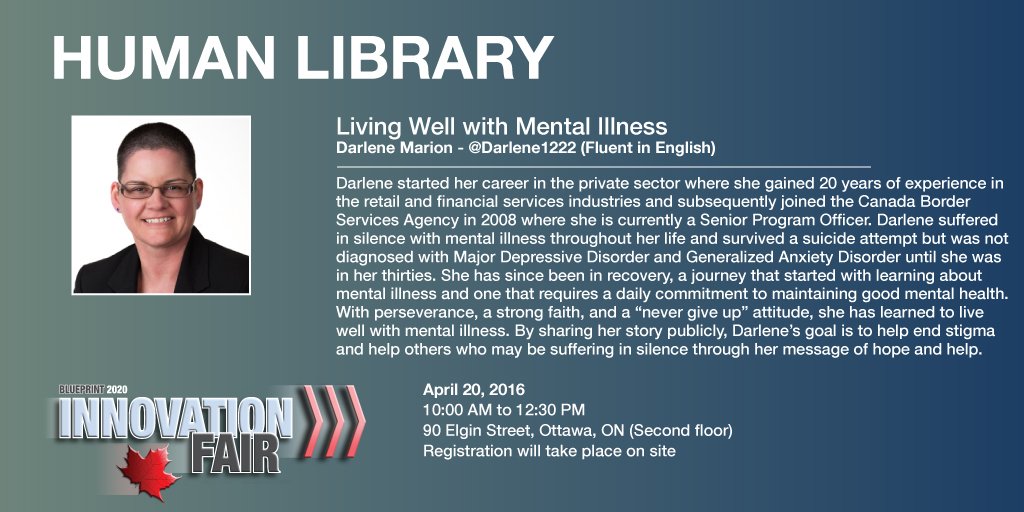 Click to enlarge.
Chris Forbes, Associate Deputy Minister at Agriculture: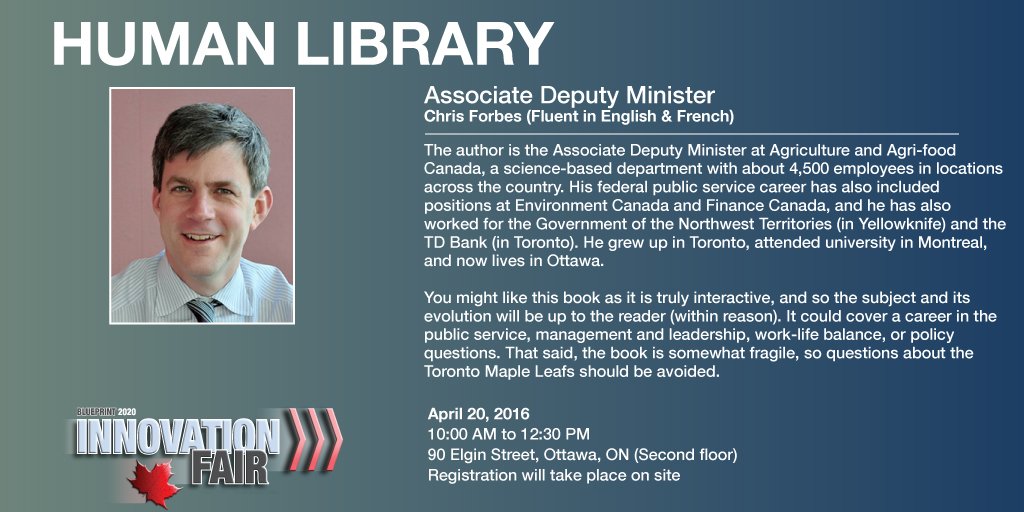 Click to enlarge.
Jenny Hill, Foreign Service Officer from Global Affairs Canada, will be joining the human library virtually, live from Ghana: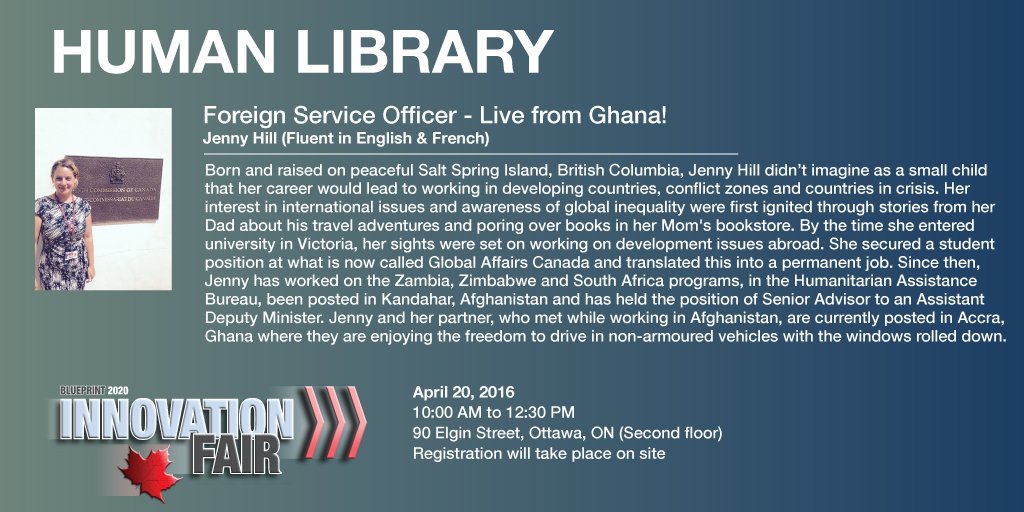 Click to enlarge.
Shawn Robinson, Research/Mad Scientist from Fisheries and Oceans, will be joining virtually, live from St. Andrews by-the-Sea, New Brunswick: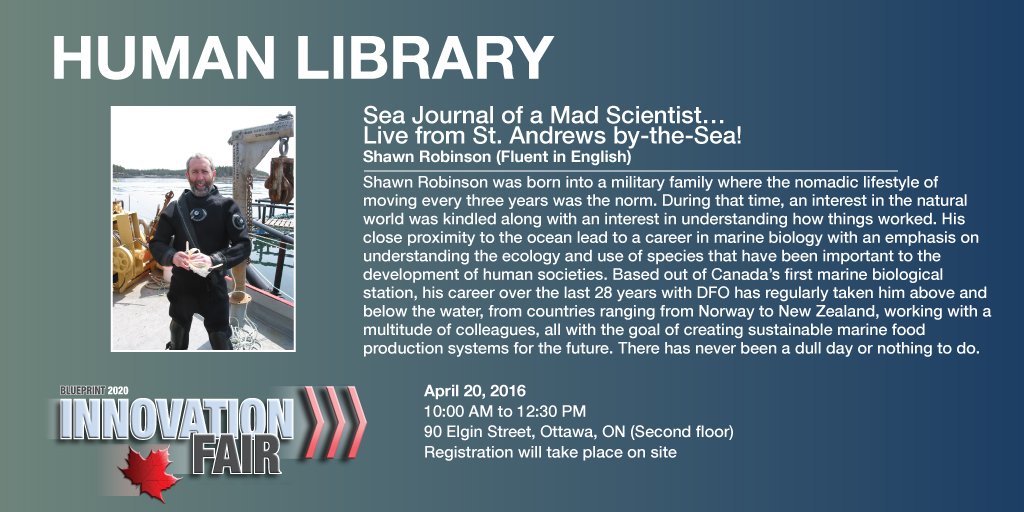 Click to enlarge.
Karolina Wisniewska, 8-time Paralympic medallist from the department of Heritage: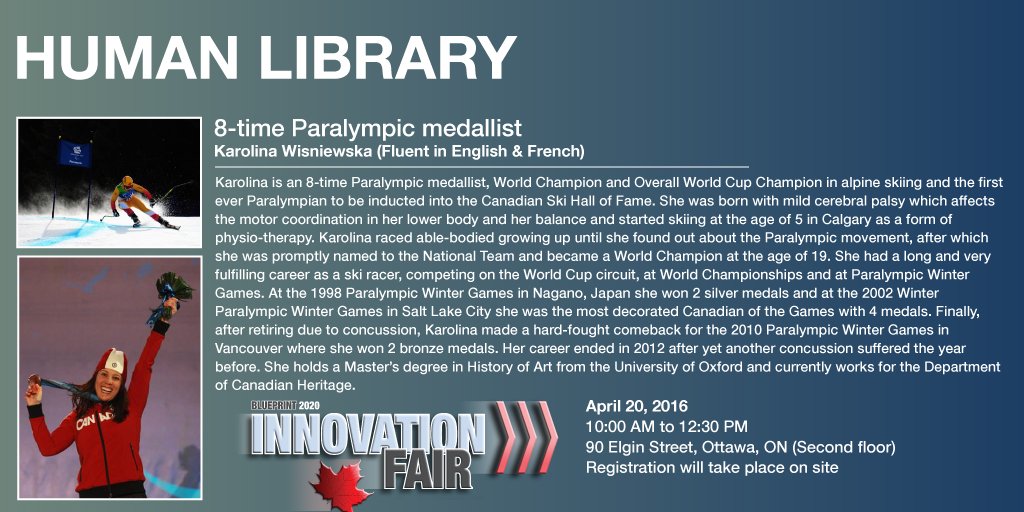 Click to enlarge.
Maxime Groulx, joins virtually from Shawinigan, Quebec, and will be there to talk about the highlights and challenges of working in a virtual team: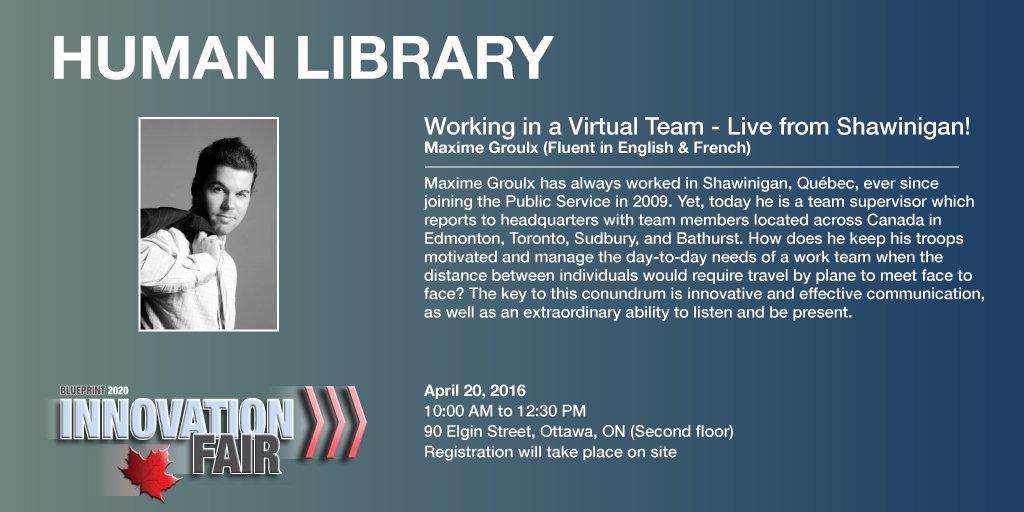 Click to enlarge.
Margaux McDonald from the department of International Trade will talk about reverse mentoring: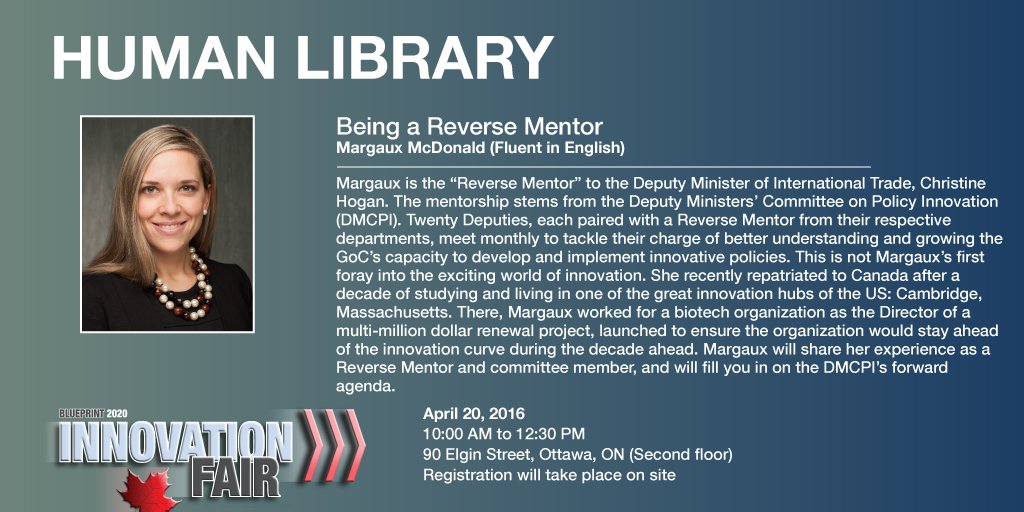 Click to enlarge.
Phil White, Canada's Dominion Sculptor from the department of Public Services and Procurement Canada, who conserves and restores decorative elements on Parliament Hill buildings: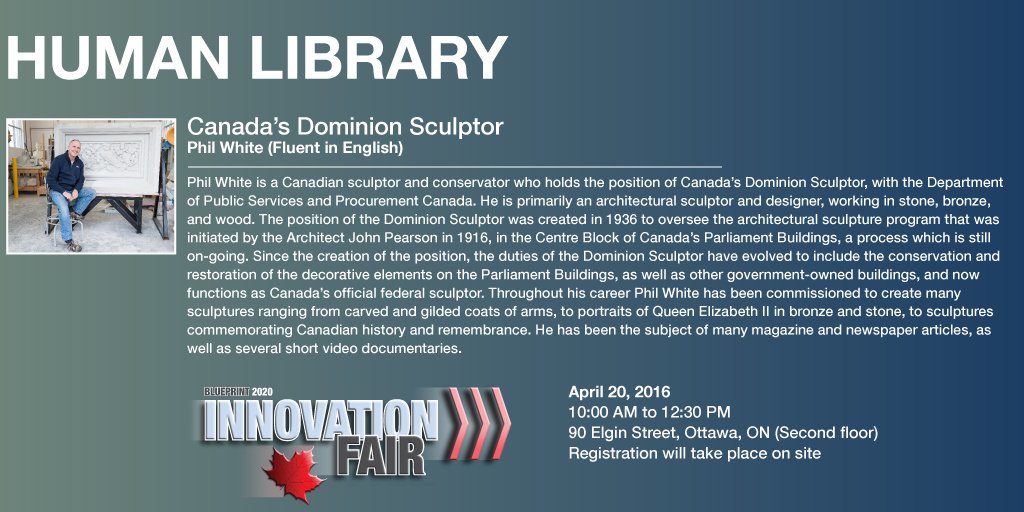 Click to enlarge.
Jennie Rausch, a shorebird biologist in the Arctic from Environment and Climate Change Canada: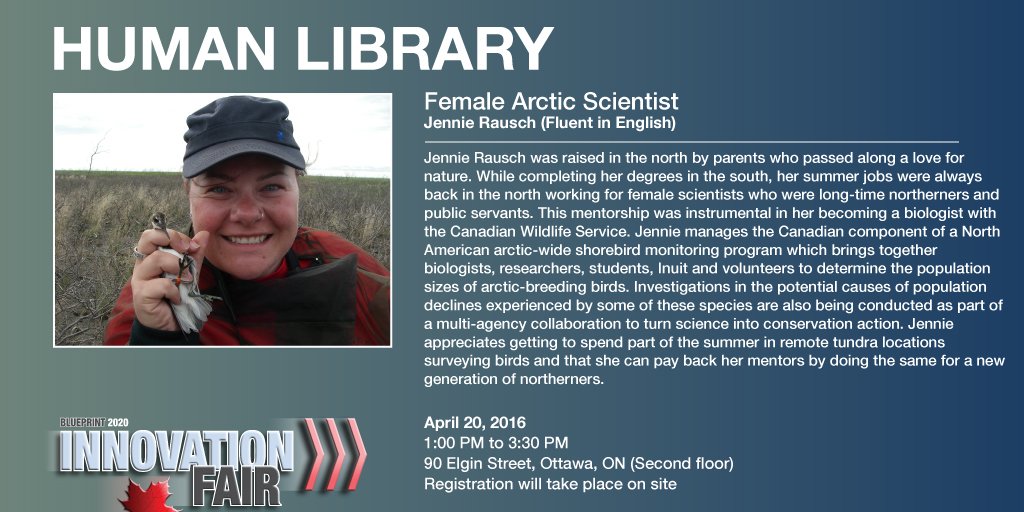 Click to enlarge.
Max Brault from Correctional Service Canada talks about living with a physical disability: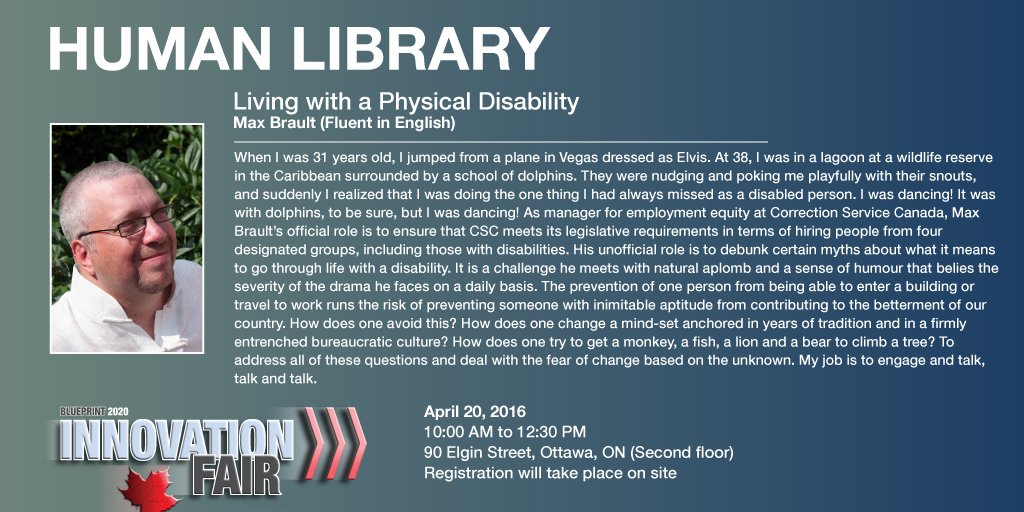 Click to enlarge.
Anna Chkrebtii, a Clandestine Laboratory Specialist from Health Canada joins virtually from Vancouver: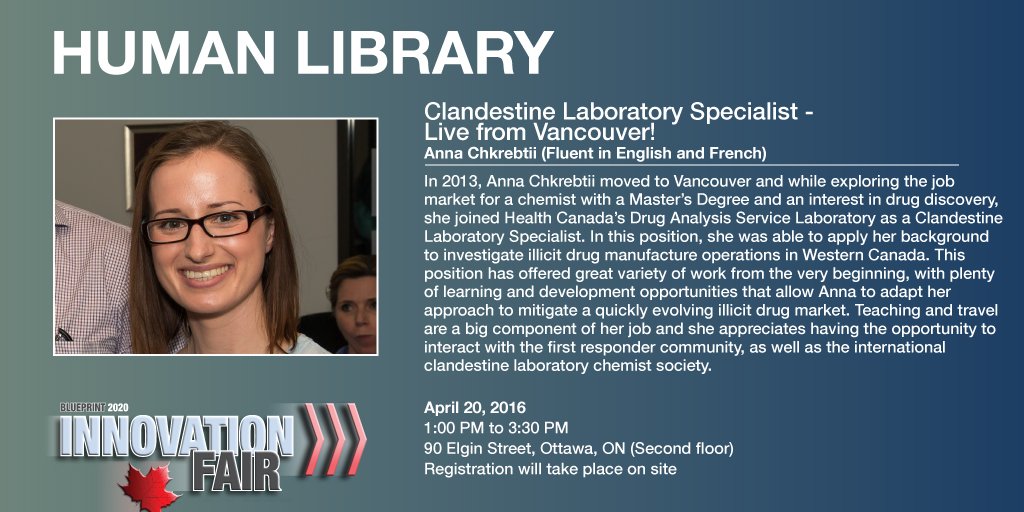 Click to enlarge.
Todd Nicholson from Border Services, Paralympic Medallist and Chairperson of all Paralympic Athletes: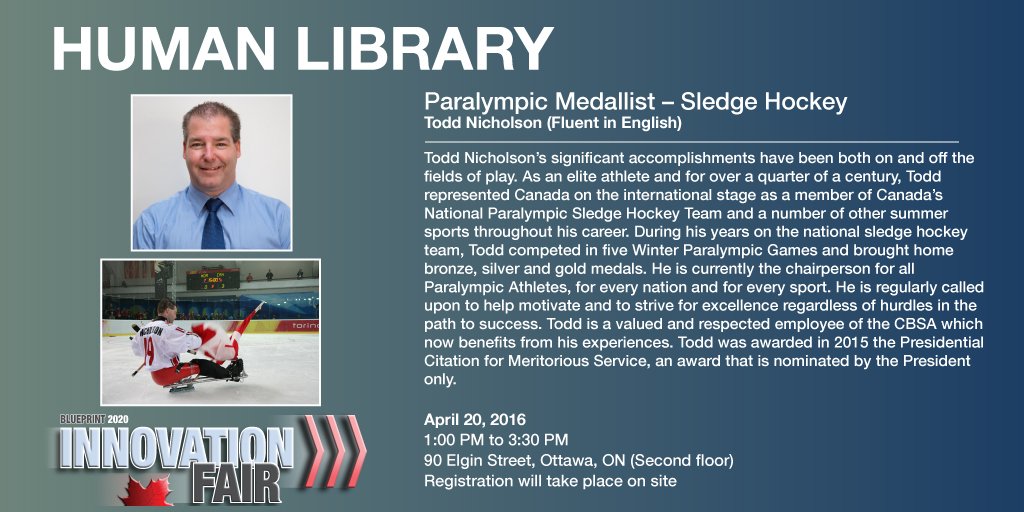 Click to enlarge.
Frances McRae, Assistant Secretary to the Cabinet at the Privy Council Office talks about life in-and-out of the public service: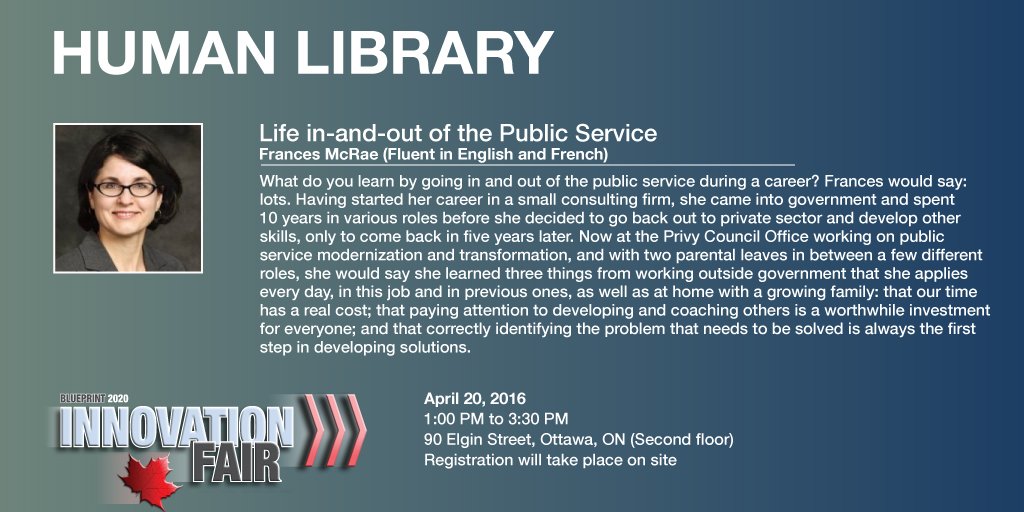 Click to enlarge.
Andrew Marsland, Senior Assistant Deputy Minister of tax policy at the department of Finance: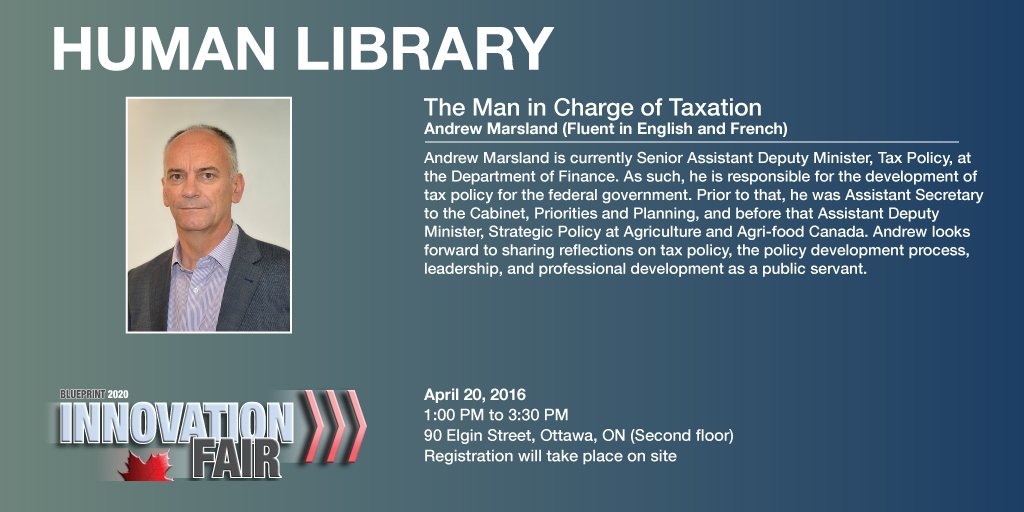 Click to enlarge.
Maria Belen, a #LeadersGC Collaborator, Co-Chair of the 2015 Government of Canada Workplace Charitable Campaign with Justice Deputy Minister Bill Pentney, and National Chair of the IPAC New Professionals network: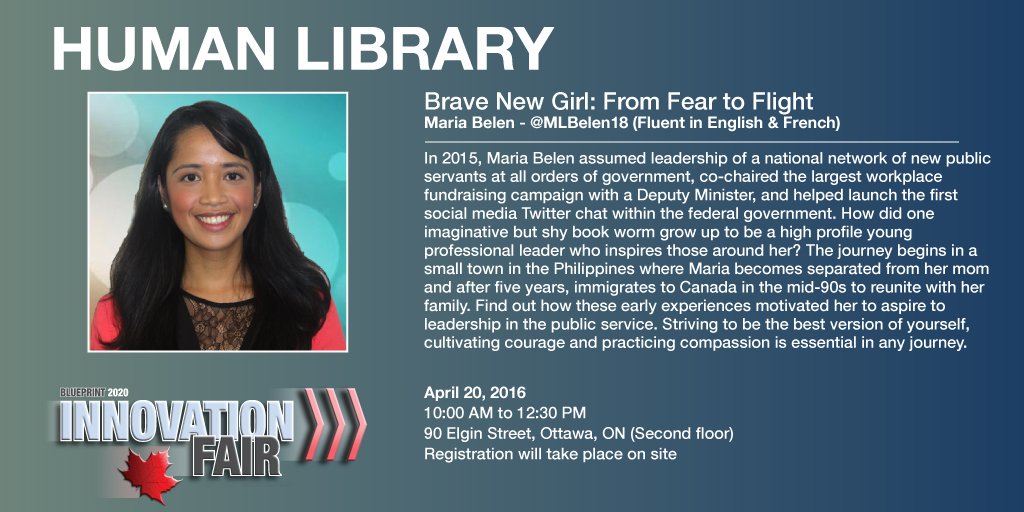 Click to enlarge.
Jocelyn Kula, Controlled Substances Regulatory Policy Guru from Health Canada: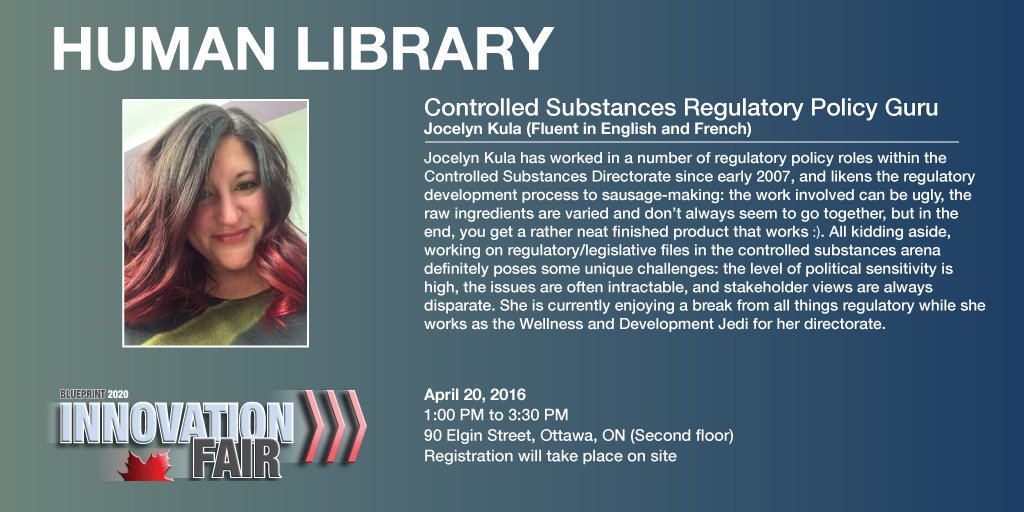 Click to enlarge.
Susan Spooner, mental health advocate from Employment and Social Development Canada: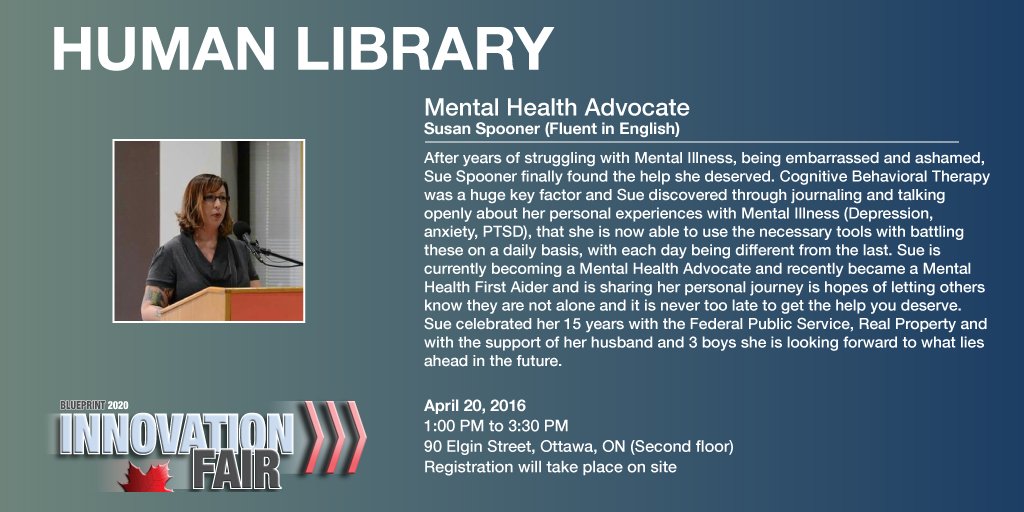 Click to enlarge.
Other Links
Visit the innovation fair's page on GCPEDIA here (internal to employees of the federal public service only).